Services
Regardless of the type or level of support you require, Núna utilizes the same successful, proven process implemented and trusted since 1994.
Discover
Define
Design
Develop
Deploy
Deliver
Portfolio
Because many projects Núna accepts require us to sign a non-disclosure agreement, and also, for client privacy, we do not disclose specific details for most of our work. Our team enjoys complex and challenging projects and responds with professional solutions, often exceeding client expectations.
History
Some milestones in our history.
March 1993

Our First Project

A little over two years after the creation of the World Wide Web, an informational site for Advanced Medical Clinics became our first formal project. That's right, over 30 years ago!

January 1994

An Agency is Born

Due to the tremendous demand for web-related content and services, management formed Sequoia Data to manage the ever-growing list of projects more efficiently.

July 1994

Expansion and Name Change

While Sequoia Data remained the name for web hosting, management formed SDS International to oversee all business operations while working on an advanced product configurator. The project became a successful tool for a Fortune 500 company headquartered outside the US. The configurator evolved and is still in use.

July 1999

Everybody Wants a Domain Name

Domain names owned or managed by SDS International increased above one thousand, primarily achieved through client referrals and its professional, low-price offering the995.com.

May 2002

First Dedicated Server

Every serious hosting company knows they can only succeed if they specify their server configuration and data center location. This server was the first of the many dedicated servers Sequoia Data configured over the years.

July 2010

500 Satisfied Clients

SDS International added its 500th client during this period. Several companies chose SDS for its ability to transform complex ideas into solutions that, as one client put it, "Just worked."

June 2012

Relocation and Name Change

SDS International began relocating to Iceland after its owner visited the country for an extended period just a few months earlier. SDS became Núna ehf, a private Icelandic company to reflect its new home. In English, 'Núna' means 'Now'.

April 2013

NO!?! to GO!!!

Núna accepted the challenge of a project already at nearly 70% of its budget, less than 50% complete, and the launch was less than two months away. Our team mobilized and quickly evaluated the current status. Scrapping the present work and starting fresh using a different CMS was decided. Team Núna created a fully functional solution, meeting all original specifications in time for the planned launch without exceeding the original budget.

August 2013

To the Cloud and Beyond

It took almost a year of evaluation before selecting our cloud infrastructure partner, an established company with a written guarantee of 99.999% uptime. Núna migrated all web hosting and development clients from our dedicated servers to the cloud, and we have never looked back.

April 2014

The Water Begins Dripping

A well-known web developer and published author of 15 books referred a leader in drip and micro-irrigation products to Núna, telling the client, "I know they will take care of you." Núna refreshed an older CMS and modernized most content. The project involved a new graphic design and customization for an interactive user experience and was a huge success.

April 2014

Handling all That Water

Following the success of the above project, Núna immediately began the development of the primary website for this stormwater management industry leader. The project was complex and agile and involved original graphic design, highly-customized content for a unique user experience, a considerable focus on SEO, and custom integration with a significant e-commerce solution.

May 2014

Reduce Expenses, Increase Profits

A long-time client who owned multiple hotels and other guest accommodations was looking for an alternative to giving away 15% or more to OTAs to handle bookings. This client used DK Hotel and wanted to allow guests to book directly from their properties' websites, thereby saving the commission they currently paid. Núna developed a solution unique to each property from scratch since each handled reservations differently. The ROI was less than 12 months.

May 2015

Prepared, Even on Holiday

Team Núna is never far from technology, wherever they are. While we do not typically perform scheduled work on a holiday, emergencies happen. So, too, do opportunities. While on holiday in Tuscany during this time, Núna secured two new clients: a fabulous villa which hosts guests, weddings, etc., and a travelling photography and art workshop coordinator who is also an artist.

March 2016

Brain-based Scientific Assessment

Another long-time client asked Núna to evaluate their current online assessment tool, and creating an updated tool from scratch was decided. This valuable tool assessed specific measures that cause academic and behavioral issues. The redesign offered increased efficiency, additional functionality, and assessment tracking not present in the original work.

May 2017

The Importance of Documentation

Accurate documentation is critical in education, especially where special needs students are involved. A state-funded private learning academy dedicated to special needs students needed a tool to document every incident wholly and accurately. The tool Núna created became the center for recording, incident and statistical reporting/graphing and creating notification letters, which the staff had to send to parents/guardians and for official records.

September 2021

Complicated Connections

A client asked Núna to connect their new e-commerce site to the Icelandic accounting system dk. Anyone that has worked with the dk platform knows this can be challenging, and this project was no different. Overcoming all the obstacles required persistence, and the final product ticked every box. Every transaction staff enter into dk or customers create on the website gets synced automatically. Customers can now review their orders and print invoices, regardless of where the order originated, directly from the website without disturbing the staff or needing access to dk.

January 2023

Lots and Lots of Coding

Team Núna surpassed a significant milestone during this period. The cumulative total for all original and custom code generated exceeded seven million lines. That's 7,000,000 lines of code. Wow!
Ownership Team
Over 50 years combined experience.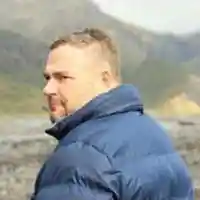 Jay C. Burton
Co-owner/Lead Developer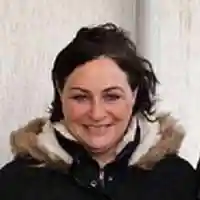 Bertha G. Kvaran
Co-owner/Lead Designer
Our passionate, professional, and dedicated team includes over 25 of the best designers, programmers, developers, SEO specialists, graphic artists, photographers, and support engineers with a cumulative 500+ years of experience.